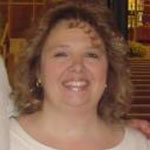 Program Coordinator/Instructor
30+ years of Registered Nurse experience
18+ years Director of Nursing experience
Alternate Administrator to Your Choice Home Health Services
Red Cross Instructor
Graduate of Mansfield General Hospital School of Nursing
TCEP Certification from Cincinnati State Technical Community College
Graduate of Ashland Leadership Class of 2004
Member of Ashland Business Professional Women's Organization
Instructor
Registered Nurse of 22 years with experience in hospitals, SNF, Home Health
Certified TCEP Instructor
RN – North Central State
BSN – Ohio University
Dually Credentialed Coding Specialist – HCS-D and BCHH-C
Member of Ashland Business Professional Women's Organization
Hobbies include: crafts and card making, racing, camping and spending time with her family
Instructor
She is an LPN
Red Cross Instructor
She graduated from Canton City Practical Nurse Program
Earned her TCEP Certification from Alia Healthcare Services LLC
Has over 21 years of experience in the healthcare field.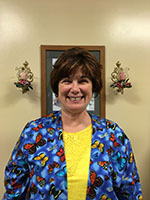 Instructor
18+ years of clinical expertise in all facets of direct patient care
Has worked in the hospital setting within various departments such as:
Oncology
Short Term Care
Rehabilitation
Medical Surgery
Triage
Wound Care
Sexual Assault Nurse Examiner (SANE)
Has also worked in Nursing Homes and Home Health Companies
A graduate of San Antonio Community College
Earned her TCEP certification from Columbus State Community College
Red Cross Instructor
Instructor
Nursing Career spans 50 years.
Spent many years working at Shelby Memorial Hospital in various departments.
Transferred to at that time Mansfield General Hospital now known as Ohio Health Systems.
Has worked at two different Physicians Offices- Internal Medicines Dr. Suresh and Dr. Padival.
Years of experience in Home Health Care and Long Term Care Facilities in management positions.
Involved with American Red Cross and National Disasters.
Took Train- the- Trainer Course in 2005.
Has taught for numerous private agencies and at Pioneer Vocational School Summer Adult Program.
Member of Catholic Church.
Volunteer- Catholic Charities. 
Honorary member of Richland County Agriculture Society.
Grandmother of 4.